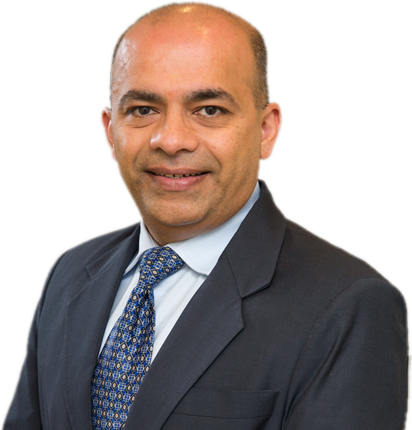 Dr. Prashant Zaveri is a highly skilled and experienced Orthodontist and Periodontist, and has helped many people to improve their appearance and dental health through orthodontic treatment. He gives individualized attention to all of our patients, and performs all treatment procedures himself. This keeps the patients comfortable and well-informed about their progress.  He combines evidence-based philosophy, current technology and years of experience to enhance patient treatment and education.
To achieve the best Orthodontic results, he emphasises the importance of healthy teeth and gums. His vast experience in Periodontally affected dentition provides a unique and valuable feature in his treatment techniques, and vice versa.
Dr. Prashant Zaveri attained a masters degree in Orthodontics and in Periodontics. He has completed his specialist registration in Orthodontics in New Zealand and subsequently completed a Diploma in clinical dentistry (Periodontics) from University of Otago, and has a Specialist registration in Periodontology.  He is an active member of the NZDA and NZAO.
He has been invited to present at many National and International conferences and always has time for anyone interested to learn further.
Dr. Prashant Zaveri was a Senior Consultant and a Certified Trainer and Facilitator for Quality improvement in Health care at Qimpro Institute, an affiliate of Juran International Inc. USA from 1994-1997
He dedicates his time between family, work and personal interests such as yoga, meditation and learning Vedic Scriptures.